We don't think it gets much cooler than this build. Sure, this wagon gave up is all-wheel drive; but it gained a lot in performance and looks.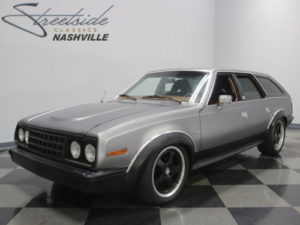 Given what went into this build, the $17K asking price isn't completely ridiculous and this is at a dealer; so some negotiating room is assumed to be available. The only thing we see wrong is that this needs some gas struts for the rear hatch – given all the work, it's a little weird that this hasn't been corrected, but the stick holding it open is entertaining.
Click for eBay ad
Nashville, TN, USA
$16,995 BIN price with offers considered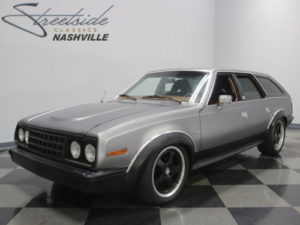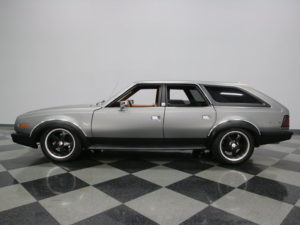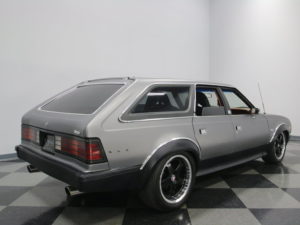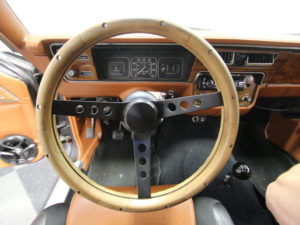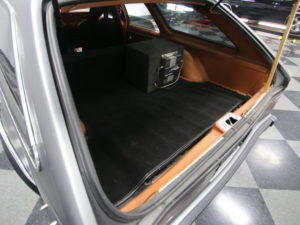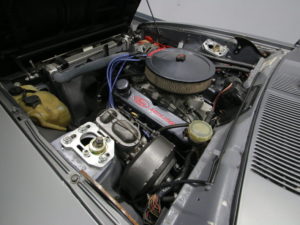 Ad text:
VEHICLE FEATURES & OPTIONS
AM/FM Radio, CD Player, Defrost, Heat, Vinyl Interior, Power Brakes, Seatbelts, Front Disc Brakes
SELLER REMARKS
Somewhere between the ultimate sleeper and uniquely cool custom lies this 1981 AMC Eagle. It's full custom appearance gives a hint at the five-speed manual and performance 5.0 V8 lying within.
We doubt you'll ever find a cooler wagon from the '80s. The AMC Eagle had a distinct shape that we all recognize. But while most came with wood paneling, you can instantly tell there is something quite different about this one. The gunmetal gray with satin finish is an international symbol for toughness. Plus, the blacked-out grille, black lower body paint, tinted windows, and black 17-inch wheels, all let you know this wagon is not for waiting in line at soccer practice. But more than just the mean attitude, take some time to appreciate the total quality of this classic. It's in all the great details from the custom headlights to the overall straightness of the sheetmetal.
When you open the door, any final notions that this is just a station wagon are squashed when you see the custom racing bucket seats. These blend quite well with the original elements of the interior, and even the rear bench has been re-covered so that the interior has a true uniform feeling. The dash has all the right feature like heat/defrost controls and an upgraded AM/FM/CD stereo. But it's when you grab the wood rim steering wheel in your right hand, and the short throw shifter with your left one, that you're really going to fall in love/lust with this wagon.
The exterior gray returns under the hood on the air topper and valve covers, but with the Ford Racing name boldly in red, this engine bay immediately announces its serious power. This is Ford's famous 5.0-liter V8. And while that's already a big upgrade over the six-cylinder from AMC, this hot rod wagon goes much further. It has go-fast goodies such as a roller cam, Holley four-barrel carburetor, Stealth intake, aluminum radiator, and shorty headers feeding the wicked-sounding dual exhaust. You've got complete control over this enhanced V8 and its thunderous soundtrack thanks to the T5 five-speed manual transmission. And while the original Eagle vehicles had the ride height raised to help the four-wheel drive, this rear-wheel screamer has been lowered. Plus, the front disc brakes and the grip of modern Continental tires enhance the sports suspension.
With only 6,100 miles on the total build, you're looking at a very unique machine that will have them all talking even before you smoke the tires. And with such an affordable price, you know you need to hurry. Call today!!!