Essentially nothing on this car was left unmolested, which is probably just the way the original owner wanted it. Some very odd choices were made; but we respect the use of the 3.8L turbo V6 in this body.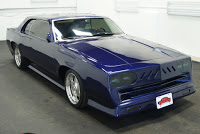 The shop selling the car provides very little info, but the engine seems to have a number of upgrades and is clearly intercooled. Stock power and torque were pretty awesome on any intercooled Buick turbo V6, and this could put out a lot more of the mods were done well.
The body…well, that speaks for itself. Suffice it to say it is certainly not boring. Even the interior is mostly custom and seemingly contains acres of cloth. Someone put a lot of money, time and effort into this one and the body and underhood work appear to be high quality. Still, the market will have to determine whether it's now worth almost $19K. We tend to think not.
Click for eBay ad
Nashua, NH, USA
$18.595 BIN with offers considered and eight hours to go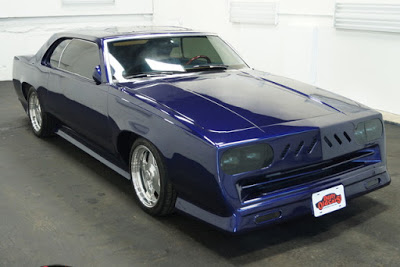 Not much was left along here, from a chopped roof to well-integrated ground effects.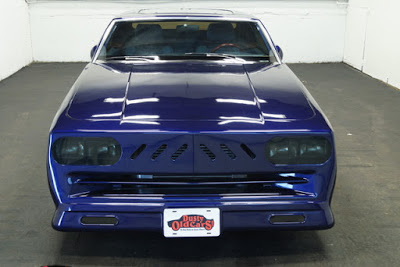 Could a mother love this face?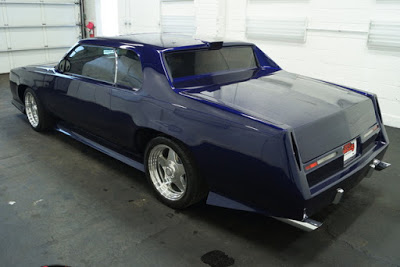 Modified daylight opening is impressive! We assume the glass came from some other car. The work appears to be well-done.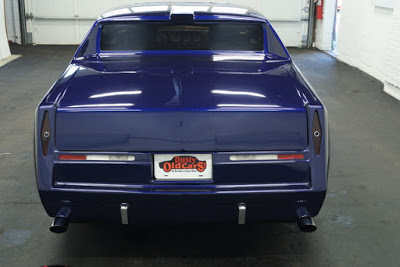 Rear has some Cadillac influences, right down to the flying buttresses. Old school hot rod blue dots on the tail lights are odd on an 80s car.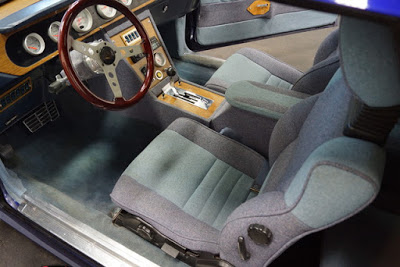 Interior features a lot of tweed-like cloth and lots of flat wood. S13 240SX owners might feel right at home.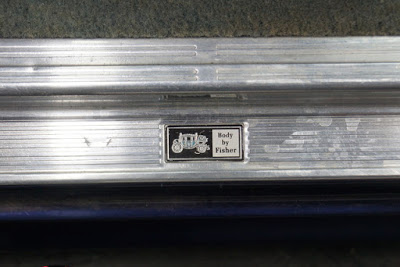 Anyone else remember this badge?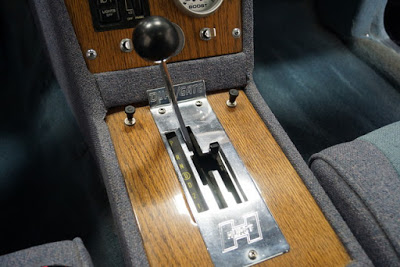 Hurst dual-gate shifter is a nice touch; but we'd rather see Lightning Rods!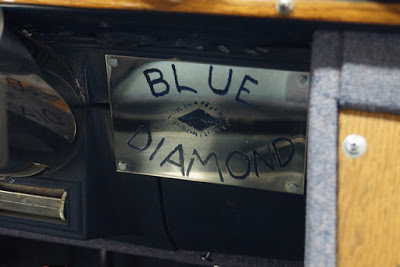 Here's the official name of this custom.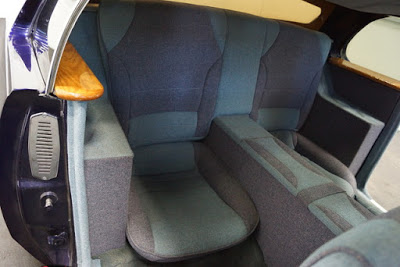 BMW 6-series-inspired rear console is fancy. What could it contain?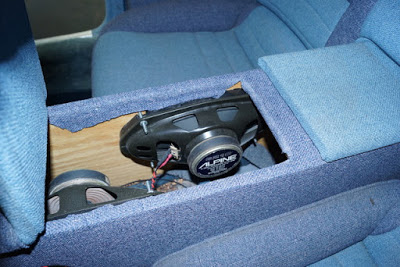 How about a couple 6x9s aimed in odd directions?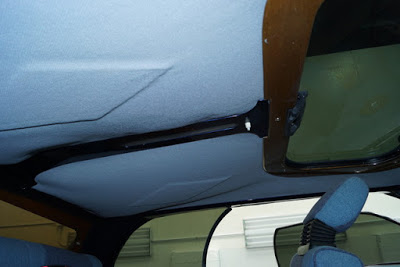 Headliner shows not just one, but two blue diamonds!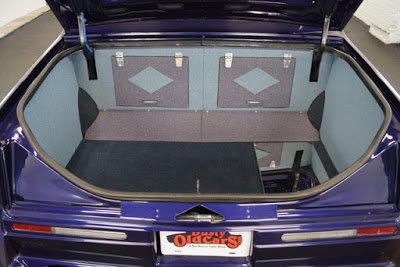 Two more blue diamonds! Were not sure whats in the hinged openings, but the battery is under the mirrored cover on the right.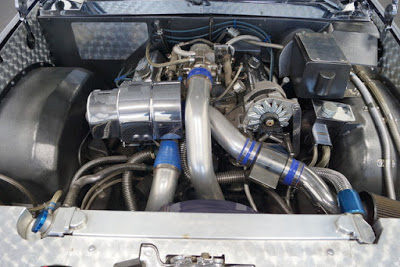 Here's the well-dressed turbo V6. A lot of machined sheet metal was added for looks – we wonder how much all that extra metal weighs.
Ad text:
Really Really Cool Cutlass Conversion to Show Car, 3.8L Turbo Grand National Engine, Runs and Drives Great! We are The Best Deals on Classic Wheels!
YEAR: 1983 VIN: 1G3AM47A1DM462998
MAKE: Oldsmobile STOCK: 1815
MODEL/TRIM: Cutlass Show Car 3.8L Turbo 3 spd auto Overall VGood CONDITION: Pre-Owned
BODY: Coupe EXTERIOR: Blue
ENGINE: 3.8L V6 Turbo INTERIOR: Blue Cloth
TRANSMISSION: 3 Speed Automatic MILEAGE: 5,698
DRIVETRAIN: Rear Wheel Drive